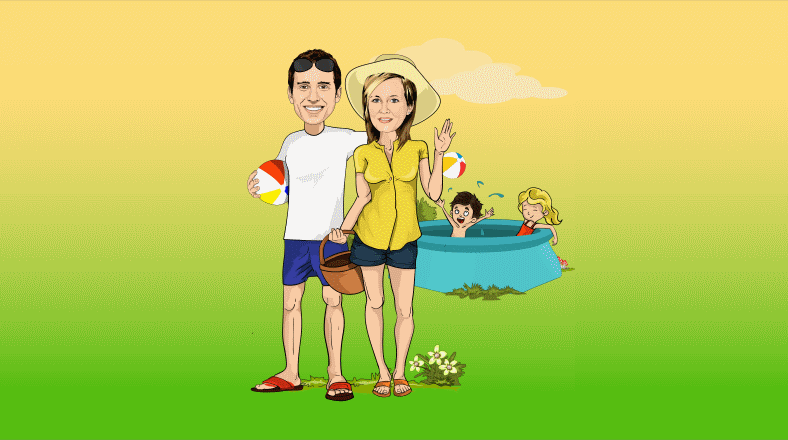 About us and why we're swimming pool experts
We're a family of pool owners (and water lovers!) from Sandy Springs, Georgia, who decided to put together a site with information – and recommendations – to help people just like the rest of us. That means you!
We work to put together some great posts to help you learn more, get more done (with less work), and spend your money the right way, too.
Most of all, we want to help you get the most out of your pool, hot tub, or many more wonderful things that have made our life better, too!
Pools are amazing fun – but there's more to it
Nothing is more tempting than a clean pool on a hot, sunny day, right?
Every kid wants to join in. Splashing about, jumping in with sand and grass on their feet and bits of ice cream on their faces. But once they're gone, you're left behind with the dirty pool.
It can be hard work to keep a swimming pool clean. Pool service is great but not every day of the week. Some people may manage to teach the kids to always clean themselves up before they jump but it's hard to keep up.
When you're a kid, the whole fun is in getting outside, jumping right in, and having a great time playing & splashing. We should know – our kids love having fun swimming and enjoying that special feeling that only a properly maintained & clean pool can offer.
Our affiliate site disclosure to know
Steven and I both love to give out free info, but paying for all the technical costs of running a website can be tough on a family. In the interest of honesty, I want you to know that some of our articles may contain links that may earn us a tiny commission (at no cost to you) if you purchase through them.
Thanks for understanding…and thanks for dropping by. We're thrilled you chose our little site to visit. 🙂